Tinnitus & Hyperacusis Program
The Tinnitus & Hyperacusis Program serves to treat individuals with tinnitus and/or decreased sound tolerance so that they are not limited in activities of daily life. It involves a multi-pronged approach, including evaluation of the tinnitus and/or decreased sound tolerance, the use of sound generators, and counseling that takes place over 18-24 months.
Research has demonstrated that over 80% of individuals who receive Tinnitus Retraining Therapy (TRT) demonstrate significant improvements (McKinney et al., 1999; Sheldrake et al., 1999; Bartnik et al., 1999; Heitzmann et al., 1999; Lux-Wellenhof & Hellweg, 2002; Herraiz et al., 2005, Henry et al., 2006; & Mazurek et al., 2006). TRT aims to habituate the tinnitus signal and relieve decreased sound tolerance, which frequently accompanies tinnitus. After successful treatment with TRT, you will still be able to hear your tinnitus, but only if you focus on the tinnitus.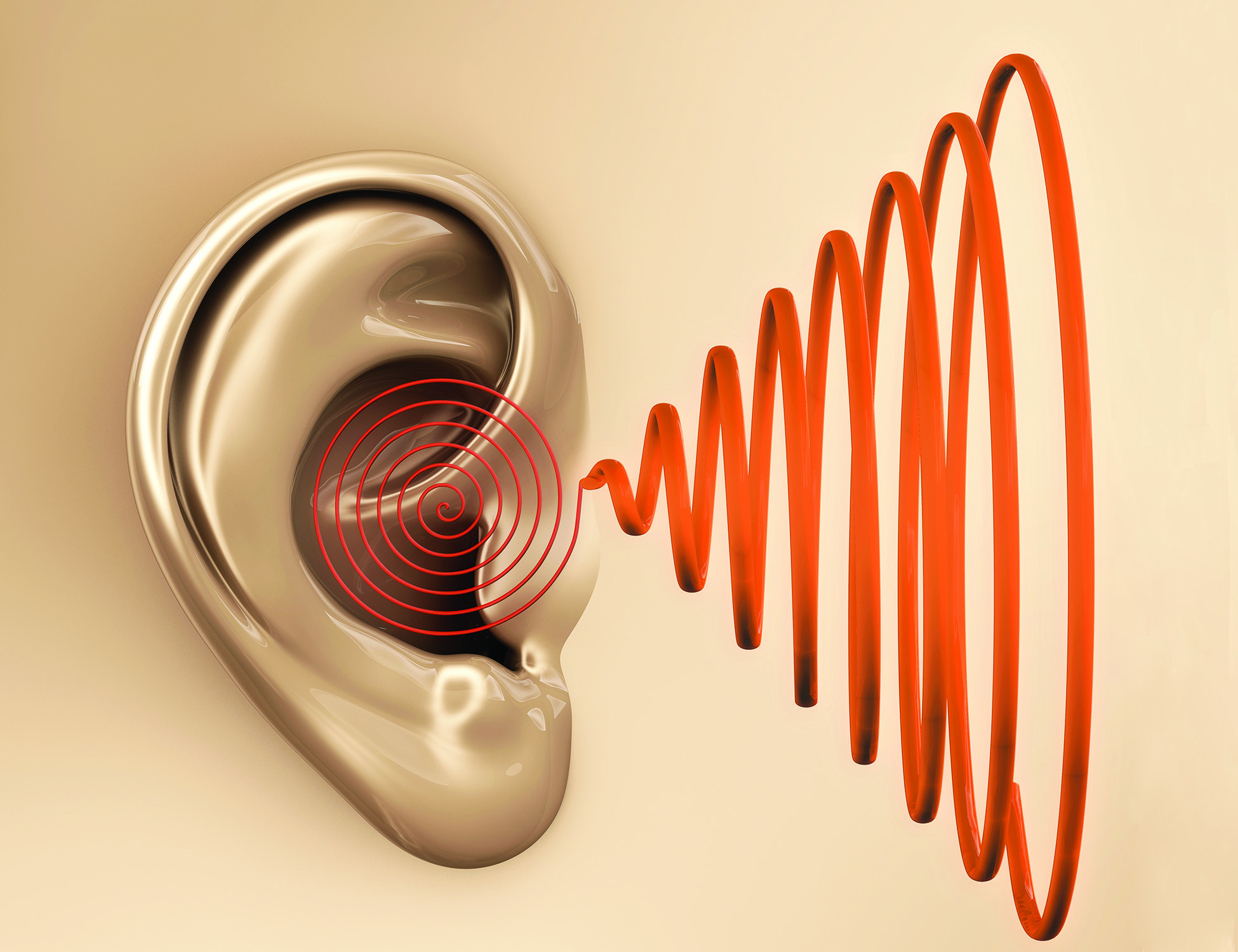 If you suffer from tinnitus, you should first see your doctor to identify possible causes of tinnitus. Your doctor can determine if your tinnitus is related to an underlying medical cause or as an effect of medications. To learn more about the possible cause of your tinnitus, a referral to an Ear, Nose, and Throat (Otolaryngologist) may be recommended.
If you meet the following criteria, you are a candidate for Tinnitus Retraining Therapy at the University of Wisconsin.
Experience debilitating tinnitus and/or decreased sound tolerance

Interested in and willing to maintain regular follow-up sessions in person and over the phone

Interested in habituating the perception of tinnitus and/or the effects of decreased sound tolerance

Able to travel to Madison, WI for at least 3-4 visits

Interested in learning about tinnitus and implementing a management program

Able to communicate verbally and have hearing in at least one ear
The initial cost is approximately $815. If recommended, the pair of devices will be an additional $1500 to $1800 for sound generators or up to $3,500 for combination devices (hearing aid & sound generator). Optional accessories such as remote controls cost anywhere from $175 to $350 each. Payment is obtained when services are rendered. We accept cash, check, and most major credit cards.
Please call Dr. Jon Douglas at (608) 318-3493 to schedule a consultation.
Audiology Services
Central Auditory Processing Disorders
Cochlear Implant Programming & Troubleshooting
Hearing Assessments & Screenings
Custom Hearing Protection, Swim Molds, & Musician Earplugs
Hearing Aid & Assistive Hearing Technology Evaluations
Hearing Aid Fitting, Follow-up, & Repairs
Hearing Aid Recycling Program (HARP)
Occupational Health Hearing Monitoring
Tinnitus & Hyperacusis Program 
---
Speech and Language Services
Accent Modification or Reduction

Acquired Speech, Language & Cognitive-Communication Disorders: Aphasia, Concussion, Traumatic Brain Injuries, and Dysarthria

Alternative/Augmentative Communication (AAC) System Needs

Autism Spectrum Disorders

Central Auditory Processing Disorders
Communication Assessment Clinic

Communication Partner Coaching
Developmental Disabilities

Fluency & Stuttering

Hearing Loss

Language Delays & Disorders

Language-Associated Learning Disabilities (Spoken, Written, Reading)

Social (Pragmatic) Communication Disorders

Speech Sound Errors or Reduced Intelligibility

Voice